How an Immigration Lawyer Can Help
Immigration lawyers represent people who are not born in the United States but are trying to maintain a permanent residence in the country. Immigration law is quite complex and if you are trying to become a U.S. permanent resident or a U.S. citizen, it's a good idea to consult or hire an attorney.  It's especially important to consult with an attorney if you are facing arrest or deportment because of an immigration issue.
An immigration attorney can help to:
Prepare immigration paperwork for an immigrant who speaks English as a second language.
Represent an immigrant in court, speak on his or her behalf, and help file the necessary paperwork to avoid detention.
Defend an immigrant against arrest and detainment as well as help prevent that person from being deported.
Defend an immigrant who is incarcerated by Immigration Customs Enforcement (ICE).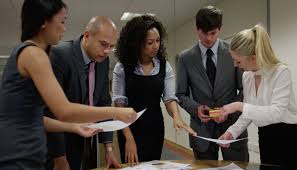 Tips to Choosing an Immigration Lawyer
The best way to kick off the immigration process for you and your loved ones is to have exploratory consultations with a number of immigration attorneys. But what guidelines should you keep in mind as you go through the process of interviewing immigration attorneys?
Here check out these seven pointers to take into account as you evaluate which attorney is the best one to help you reach your goal of immigrating to the United States:
Don't Look for a Bargain
Don't just blindly choose an immigration lawyer. There are a lot of terrible and mediocre immigration attorneys out there.  Some may be juggling too many cases at once, making it tough for them to dedicate quality time to your case. Others don't have enough experience in specific areas of immigration law. Still others are only looking to make as much money as possible from their current portfolio of clients.
Get a Trusted Referral
Tap into your network of friends and acquaintances to find other individuals who have dealt with immigration attorneys in order to acquire a green card residency visa. Word-of-mouth referrals are the best to consider as you can learn firsthand about the kind of experience the visa recipient had when working with the immigration attorney.
Negotiate Fees
Immigration law firms typically charge by the hour. However, some law firms charge fixed fees for the standard preparing and filing of your case. Opt always to pay a fixed fee for a law firm's services or else require that they give you an estimation of how much time it will take to file your case so that you know how much their services will cost you in terms of time and money..
Hire a Lawyer Who Speaks Your Language
Pick a lawyer who speaks your language fluently. This greatly streamlines the process and ensures that you and your lawyer are always on the same page in terms of understood legal nuances. The lawyer would also be able to make sure that the certified translations of your documents from your native tongue to English are accurate.
Build a Relationship with your Attorney
Your visa is the first step to being able to legally live in the United States. It is also the first, but, more likely, not the last time you're dealing with USCIS office.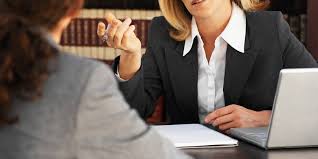 How to Find an Excellent Immigration Lawyer
Choose carefully before hiring an immigration attorney.
However, a bad immigration lawyer can overcharge you, fail to provide the promised services, and/or damage your case in a way you might never recover from. Whether you are seeking to file a petition for a visa or green card, trying to avoid deportation, or applying for some other immigration benefit, make sure you get the right sort of lawyer on your side. Here are some tips to avoid the shadier types of practitioners.
Avoid Lawyers Who Approach You at USCIS or Other Immigration Offices
A few "high-volume, low value" immigration attorneys prowl the hallways of immigration offices attempting to solicit business. This is not considered ethical behavior by the legal bar. Besides, any good immigration attorney is probably going to be too busy practicing immigration law and working for their clients to spend their time rounding up new clients this way.
Make Sure You're Dealing With a Real Lawyer, Not a "Visa Consultant," "Notario," or "Petition Preparer"
Would you ask a neighbor to replace your heart valve, or your doctor to fill out your tax forms? Hopefully not. For the same reasons, only an actual, practicing lawyer should be trusted to handle your immigration matters. Unfortunately, many non-lawyers; even some well-meaning ones, who don't recognize how complex this area of law really is; claim to be capable of assisting foreigners who need help with the immigration process. In many cases, they offer little value other than a typing service. In the worst cases, they might literally take your money and run, or fill out your forms in wrong and dangerous ways without telling you the meaning of what they're doing.
Run From Lawyers Who Give Unethical Advice or Make Illegal Offers
Be careful of any immigration attorney who suggests that you do something fishy: perhaps lie on an application or to a USCIS officer, give the attorney extra money with which to bribe an immigration authority, or buy a fake green card from him or her. Such cases have actually occurred. The sad thing is that if you are caught going along with such a scheme, you are likely to get into much more trouble than the attorney. Saying, "But he told me that buying this green card stamp was the fastest way to work in the U.S.!" is likely to get you nowhere, and will create a permanent stain on your immigration record, potentially making you ineligible for any future visas or green cards (inadmissible).
Questions To Ask Before You Hire an Immigration Attorney
Given the current administration's tightening and unrelenting enforcement of an already wildly complicated immigration system, it is essential to have excellent legal help on your side to successfully navigate the process toward finding immigration relief, permanent residence, and ultimately citizenship in the United States.  The question becomes, HOW do you find a great immigration lawyer to resolve my immigration problem?  Here a questions to ask to help you locate the best immigration lawyer for you.
Is the Attorney a Member of AILA? Perhaps the most important thing you need to be aware of when looking for a qualified, competent, and experienced immigration attorney is how long that attorney has been practicing immigration law.
Where is the Attorney Licensed? You also need to be sure that your attorney is actually licensed in the state of the attorney's principal office.
Is the Lawyer a "Jack of All Trades?" Be very careful of the lawyer who practices in multiple areas of law, in addition immigration.  It is very difficult to be an expert or specialist in a dozen different things.  "Jack of all trades, master of none" is what you want to avoid in someone representing you in the ever changing area of immigration law.  Immigration law is so much more than filling out forms and mailing them in.  Especially under this administration which threatens deportation proceedings with any rejected application.
Does the lawyer specialize in visa and family immigration law?
Many law firms include immigration law as only one part of a broader portfolio of specialties. If immigration law is not the primary focus, changing laws and accelerated enforcement may catch your attorney off guard. Knowledge and experience are the best defense, and a dedicated visa immigration lawyer understands how each situation should be managed.
How long has the lawyer practiced immigration law? The adage that there is no substitute for experience is as true in immigration law as in anywhere. Knowing how immigration courts operate, understanding law enforcement, or even having gained the respect of the officials involved can put your case in a more favorable light.
What would be the best strategy for my case? Once you have described your circumstances and shared your objectives, the visa immigration lawyer should propose a plan of action. The plan should include a timeline and defined deliverables.
What are my chances of success? An experienced visa immigration lawyer should have an idea about whether they can help. They should be realistic and honest about solving the problem. Integrity is important since some attorneys accept cases and fees even when they believe there is no chance for success.