TIPS TO FINDING THE RIGHT WEDDING DJ
Don't automatically go with someone you know. You may have a cousin, friend, or acquaintance who is a DJ, so you feel like you should choose them for your wedding. Maybe you should and maybe you should not; let their qualifications, not your relationship, be the determining factor. If you do choose to go with someone you know, don't keep things casual- make sure that you are in a contract that specifically spells out your obligations and theirs!
Check with the venue. Does your venue have a preferred DJ? If so, that DJ probably knows the venues acoustics and any special concerns. You might not decide to go with that DJ, but their preferred DJ should be on your interview list.
Ask for referrals. That friend whose reception was awesome? Ask her for her DJ's name
Look at wedding forums for your area. Who do people recommend? Dig deeper than the star rating and actually read reviews to find out why people recommend a particular D
Make a short-list of DJs and interview them. If a DJ won't make time for an interview, how likely is he or she to make time for you during the wedding planning.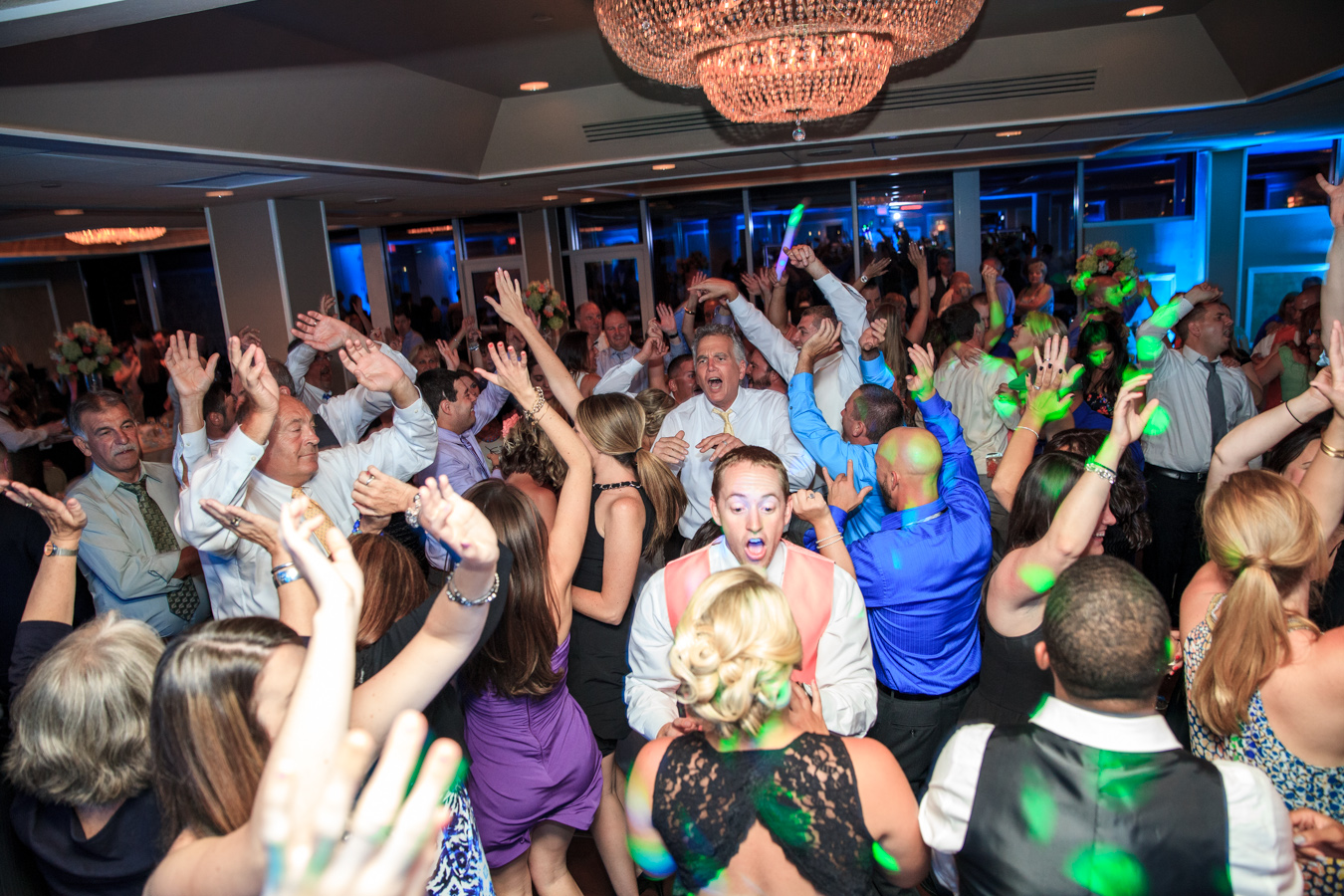 Questions to Ask Before Booking Your DJ
Is this your full-time business? Are weddings your primary focus? What clubs, lounges, and corporate clients have you performed for in addition to weddings
Determine whether they are a well-rounded, successful entertainer who can bring a level of expertise and versatility to your event. "You want to ensure that your DJ isn't a one-dimensional part-timer, but a true performer whose had varied and extensive experience performing in front of different (and tough) audiences," said DJ Kev Sakoda. It's fine if your prospective DJ mainly focuses on weddings—DJ Vito Namio performs at well over 100 per year—as long as they squeeze in some time for other types of parties as well.
How do you customize the music experience for each couple? Can you help with song lists and providing suggestions
Find a DJ who will create a soundtrack for your wedding that is based on your style, taste, and vision for that day. "One size does not fit all—if your desire is to have a mosh pit at your wedding, then you will need to deliver that and anything else you want, for that matter," said Sakoda.
How do you get the crowd pumped
There are all kinds of incentives that DJs use to encourage guests to storm the dance floor, whether it's asking couples to join the newlyweds for a good-luck dance or playing a meaningful throwback song from the bridesmaids' college days. Ask them how to get the crowd pumped, but, more importantly, listen to their music demos or watch wedding performances to get a sense of how they will interact with your guests in person. Interviewing prospective DJs is certainly helpful, but hearing them in action will really seal the deal.
How do you handle song requests
"There could be instances where the client directives are diametrically opposed to the guest requests. How a DJ strikes a balance to deliver on the couple's desires—while still satisfying the guests' requests—determines the skill and experience of the DJ," said Sakoda.
Can I hear some examples of mixing and blending different tracks
When mixing is done correctly, you probably aren't even aware of it. The DJ should be able to blend between songs seamlessly; you don't want guests to become bored by a ten-minute long Queen rendition! However, when this technique is performed incorrectly, you'll be able to discern it instantly: "When there is no mixing or blending, there is awkward silence between songs (it's the same thing as your iPod)," said Sakoda.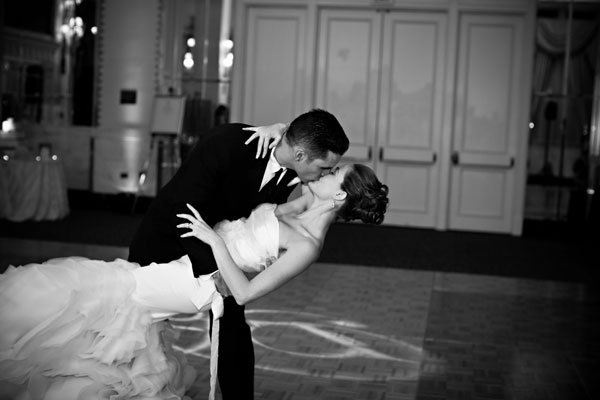 Expert Tips on Finding the Perfect Wedding DJ
How does my DJ choice affect the overall environment of an event
The quality of the DJ makes a big difference in the outcome of the wedding event because music inspires the energy of the guests. From the ceremony music to cocktail hour and the reception, the music will change with the environment. Having a professional person who is equipped with the appropriate equipment and confidence to lead the crowd is key. DJs don't just mix music, they MC an event and keep it flowing. They need to adhere to a timeline, be without an ego, and love what they do so much that they do it full time.
Why is there such a big difference pricing
One DJ may be $300 and the other $1,300. Can you explain? There are no barriers to entry when it comes to wedding services: photographers, DJs, video – you name it. Anyone can pick up some equipment, come up with a catchy name, and then start promoting. So pricing is all over the board. It all comes down to the DJ's time commitment to their craft and size of their organization. A reputable DJ company employing several team members equipped with backup plans is going to be a bigger investment, but the security you get with spending more is worth the headache you get when your part-time person bails.
Consider the following
Does your potential vendor have liability insurance? (Many venues now require this). How about a business license? A professional website? How fast is the response time? All of these things require investment on behalf of the DJ. If the possible DJ is offering you a price point under $1,000 for a wedding reception on a Saturday, make sure you get a contract which states what happens if they cancel. You would be amazed how many brides frantically call us 30 days before their wedding because the DJ they booked cancelled or worse yet – just disappeared! They end up losing the money they paid for the "Good Deal" DJ, and worse, may not have a DJ at all
Are all DJs created equally
No. Experience and attitude make all the difference. A reputable wedding DJ will have a great website complete with digital mixes of their work and maybe even video footage from their events so you can see what their style is like. Do your research.
Do we get to determine a playlist with you or will you customize music based on our preferences
Our tagline includes "your style, your taste, your vision" and we mean it. Everything is designed to match your style, including how you provide music options. Some brides will give us a few songs suggestions and some will give us 4+ hours of music for 2 hours of actual dancing time at a reception. It is really whatever you as a bride would like to do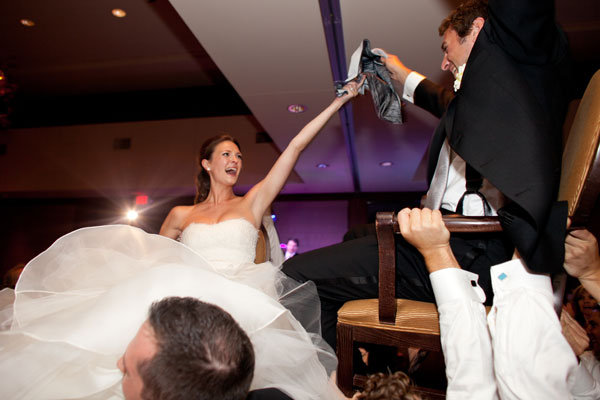 Tips to Finding the Best Wedding DJ
Radio DJs
We all hear them on our local radio station. In most cases they are very professional and easy to work with. Often they have a local celebrity status, have great microphone skills to handle announcements, and current trends in music. The biggest problem – not all DJs are the kind that can play for a party. Radio is standardized, and is typically pre-recorded in order to add commercials and radio plugs.
Mobile DJs
These DJs are the most common among the culture.  Typically working full- or part-time, doing what they love the most. It's important to understand that not all mobile DJs are the same and they certainly aren't all good. Experience is valuable when looking for a mobile Dj and most will be able to provide you with customer reviews as well as promotional materials (Videos (youtube – Vimeo,) Pics, and documentation) showing off their skills. The mobile DJ world is eager to book a gig so much so that there are DJs willing to do a wedding for $500 or less. This may sound like a great deal and I'm sure some of them can provide a satisfactory experience, but most of the time they are priced low to take gigs away from professional DJs and often leaving a bad reputation in the DJ industry. This is why its important to do your research on a potential DJ so your big day won't go sour. A lot of DJs will tell you what you want to hear to get the gig, but not all of them can deliver. Google, Facebook, Instagram, and personal interaction are the best tools for making your decision.
Club DJs
Usually stand out in most cities as the best and sought after for special events. They are usually current with today's hits, have exceptional mixing skills, and usually a residency at one or more venues. This experience often comes with a higher price tag, but tend to be lacking in crowd interaction due to an over-inflated ego and proper training in the wedding industry. They might be an incredibly talented DJ who is amazing to witness live but will they be a good choice for the reception on your big day?
Turntablist
his is a dying breed of DJs. In 1943 Jimmy_Savile launched the world's first DJ dance party. Throughout the 40's and 50's artist began sampling tracks to create new music. In 1975, Grand Wizzard Theodore invent the technique of scratching. Throughout the 80's and 90's beat juggling, aligning beats, and effects to create new songs. These typically aren't the DJs you'd want for a wedding reception but they are fun to watch.
Music Producers / Superstar DJs
These two are unlikely to perform at your wedding or special event. With price tags in the 10 of thousands of dollars and extensive touring schedule its almost impossible to hire this type of DJ unless your a celebrity yourself.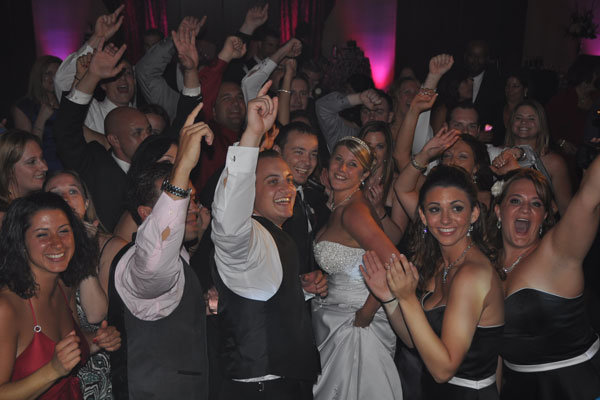 TOP TIPS FOR HIRING YOUR WEDDING DJ FOR YOUR BIG DAY
Don't feel obliged to use the 'in-house' disco at your wedding venue. Some venues offer this in their package but that doesn't necessarily mean they're the best DJ for the job. Shop around! Look for recommendations, or maybe phone a past client. Check the DJ's website if they have one, if it looks unprofessional, chances are, their performance could be unprofessional, too.
Arrange a meeting with the DJ before booking them and again before your wedding day. As well as gauging their appearance, you'll be able to see if you 'get on'. Ask the DJ for their advice on when to have the first dance, buffet and so on, and remember you'll need to allow about 90 minutes for the disco to set up.
Try to avoid being 'too cool for school' and remember it's a party for your guests, too! The best wedding DJs are booked up well in advance so make sure you check availability and book early – don't risk leaving it until the last minute.
Do you need wireless mics for speeches or special lights? Make sure you get these extras included in any quotes. Use your budget wisely. Good wedding DJs may cost a little extra but will make the entertainment more memorable.