HOW SHOULD I KNOW IF HYDRO JETTING OR SNAKING IS THE BEST CHOICE FOR DRAIN CLEANING
HOW SHOULD I KNOW IF HYDRO JETTING OR SNAKING IS THE BEST CHOICE FOR DRAIN CLEANING
When you have a clogged drain, you probably are only worried about getting it resolved quickly, regardless of the method used. This is why many homeowners rely on chemical drain cleaners to corrode clogs and quickly get the drains moving smoothly again.
HOW DOES HYDRO JETTING WORK
Hydro jetting is a popular choice because it's fast, effective and completely safe for your drains. Using a high-pressure water jet, technicians can quickly clear out years of hardened debris from your drains. The water jet is also powerful enough to smooth the inner texture of the pipe, which gets rid of any porous patches that form clogs. This prevents future clogs before they start.
WHAT IS SNAKING
Snaking refers to using a cable with an auger-like blade attachment to chew and digest simple clogs. The technician will insert the cable into the drain and feed it through until they feel resistance. When they feel resistance, that indicates the clog has been reached.
WHEN SHOULD I USE A PLUMBING SNAKE
Snaking is best reserved for simple or one-off clogs. Emergency clogs are often cleared with snaking because it's quick and efficient. Snaking is not ideal in situations where the drains are overly dirty or if there is an abundance of hardened clogs in the pipe. These circumstances are best suited for hydro jetting. Hydro jetting is also preferred when there is a recurring clog because the water jet works better at permanently repairing the situation
DIY HYDRO JETTING
Many home plumbing repairs are safe to DIY with little to no experience. Unfortunately, hydro jetting is not one of those services. The high-pressure water jets are dangerous to use if you do not have the right experience or training.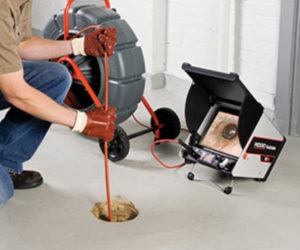 WARNING SIGNS YOUR PIPES NEED HYDRO JETTING SERVICES
Slow Draining Pipes
This may seem like a no-brainer, but homeowners often fail to recognize a growing problem because a drain might literally drain progressively slower over time. A slow draining pipe may be a localized plumbing problem or suggest a bigger issue.
Noisy Drain Pipes – Screeching, Hissing, Gurgling and Ticking
Your drain line should not sound like a horror movie. Sounds mean air in the system that shouldn't be there. It's not a rattlesnake in your home. These unusual sounds might be a clogged or blocked vent stack. The vent stack is an often forgotten component of a plumbing, sewer and drain system. It is a pipe that extends to the roof, from the sewer system, releasing noxious gases and keeping water pressure moving freely out to the sewer line
Bathroom or Kitchen Sink Drain Smells Bad
Bad smells generally mean something is not good. Sometimes it's your teenager's gym shoes. Sometimes you forgot to take out the trash. Sometimes it's your plumbing. If you're lucky, the problem is something as simple as an empty P-trap. The P-trap keeps a moisture barrier, preventing odor from coming backing into the home. Perhaps you were on vacation and the moisture in the trap evaporated in the summer heat
Water Bill Increases
Not likely related to your drains, but definitely a sign you have another plumbing problem, so we feel it's necessary to tuck this in here… When it comes to potential plumbing issues, your water bill might be the first sign that something is wrong. You might not have funny noises or really notice any low water pressure or other symptoms. At least not yet. But, if your water bill is jumping up, it is probably a good time to have a licensed plumber come and do a plumbing inspection on your whole system, from point of use to the sewer line on the street
Old, Deteriorating Plumbing Pipes
Older homes for instance, near Heritage Park, are more likely to have problems with older, deteriorating pipes compared to newer communities like Carmel Valley. Your home has supply lines and drain lines. Sewed of PVC, copper, cast iron, brass or steel – or a combination of these. Most metal pipes have a life span of up to 80 years with brass and cast iron even going up to 100 years. PVC pipes max out at approximately 40 years, with many needing to be replaced 25-30 years in or sooner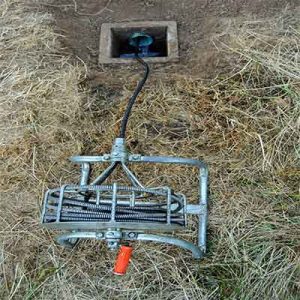 Hydro Jetting Basics: How This High-Powered Option Cleans Sewer Pipes
What Does Hydro Jetting Mean?
Hydro jetting powerfully solves the most stubborn obstructions, efficiently and effectively eliminating all debris in the sewer lines and leaves them clean as new.
How Does Hydro Jetting Work?
The hydro jetting system consists of a large water tank, high pressure hose, high strength nozzle, and a pressurization unit. Together, they force water through drainage pipes at a high rate of pressure, typically between 3,500 and 4,000 psi.
Can Hydro Jetting Damage Pipes?
At Apollo Home, we perform a video camera evaluation before cleaning to determine the exact issue and pinpoint its location. This can be especially beneficial for larger roots which may require snaking or power rodding before cleaning.
What is Power Rodding?
For blockages deep in a drainage system, too far down for traditional remedies, power rodding is a powerful tool for licensed plumbers. Power rodding has been around longer than hydro jetting, and many professionals still use it.
Prevent Major Plumbing and Sewer Problems with the Apollo Care Plan
For homeowners in Cincinnati and Northern Kentucky, the Apollo Care Plan is a great investment. Membership includes seasonal tune ups of your heating and cooling equipment as well as annual evaluations of your electrical and plumbing systems.

An Introduction to Hydro Jetting
WHAT IS HYDRO JETTING?
Hydro jetting uses a specialized hose and nozzle to shoot water through your pipes at a force of around 1500 psi on average (although that number can rise to 5000 psi), which is one reason you need a skilled plumber to do the job.
HOW HYDRO JETTING WORKS
The plumber accesses your plumbing and sewer system via a cleanout, which is an opening specifically designed to grant easy access to the system. He or she then inserts the camera, passing it through the pipes to determine the location and severity of the blockage (or blockages). The camera also measures distance, allowing effective placement of the nozzle.
BENEFITS OF HYDRO JETTING
Hydro jetting is one of the safest, most effective means of clearing blockages from your plumbing and sewer systems. Compared to mechanical drain cleaners, the risk of damage is much lower, particularly for older pipes. And, it cleans pipes much more thoroughly while dramatically reducing the chances of reoccurrence
A WORD OF CAUTION ABOUT HYDRO JETTING
Hydro jetting is safe and effective when performed by an experienced plumber. In the hands of a novice, though, the likelihood of complications increases dramatically, particularly when the blockage is the result of tree roots.
All About Hydro-Jetting and Why You Need It
What is Hydro Jetting?
If you've lived in your home for a while and noticed clogs keep recurring, it's a sign. Hydro jetting can help. If you're not sure what that is, hydro jetting is the method of using a high-pressure stream of water to clean the inside surfaces of plumbing pipes
Why Should You Hydrojet?
Whether you've built a new home, are buying an existing home, or have lived in your house for years, your sewer drain needs to be cleaned from time to time. Otherwise, you could be in for a costly wake-up call in the form of a broken line. A compromised line caused by toilet paper and waste solids creating a dam and backing up into the house is also a possibility
Very Effective
You can handle a minor clog with a plumbing snake, but for a severe clog, it is too much. With hydro-jetting, there isn't a clog that can withstand the force of that powerful blast of water. It completely opens the line, clearing all the debris and buildup, and scouring the inside of the pipe clean.
Cost Savings
Of course, hydro-jetting will cost a little more than your regular drain cleaning services. Yet, in the long term, it will save you money. This method clears the entire pipe, eliminating problems for years into the future, and that saves you time and money without a doubt
Sanitary
Sanitation is crucial in every home. With traditional cleaning techniques, there is a possibility that debris and sewage will invade and affect your home. With hydro-jetting, that prospect is brought down to zero. The speed and efficiency of this method will prevent any possible contamination