How To Film an Event
How you film an event can either make or break that event. If we watch closely events like those organized by TEDx, we will realize that these events are not shot haphazardly, but are directed in various ways to really embrace the nature of the speech given, the speaker's expressions, as well as the audience's reactions. The same goes for entertainment events, sports events, etc
Write a Plan
Shooting an event can get really tricky. There's usually something that's the center of the event, whether it's a performance, a speech, a prize-giving, etc, as well as the audience or crowd, and the atmosphere of the event. Each of these elements has to be included in the plan with the right balance so as not to waste any of your assets.
Keys to A Successful Event Video
One of the keys to success in capturing an event on video is the formation of the right crew for this particular event. A director, cameraman, or sound engineer might be great at their job and highly qualified, but nothing works without them having the right specialty. Just like a heart surgeon would not perform plastic surgery, you have to make sure the team you pick for your sports event is specialized in such events, which would substantially differ for example from a conference on astronomy.
Live Event Camera Set-up
The first thing you have to make sure is available while shooting your event is the variety of angles. Whether you are using one camera or more, you need to make sure the organizers take into account this issue while setting up the stage or the hall where the event is taking place. Also, if there are seats for the audience, it would serve you best to secure a seat in middle for front shots.
Camera Positioning
When you position the camera, you have to know what your limitations are. If you're only using one camera, keep it close to the stage, because if you're only shooting the event from one spot, it should obviously be focused mainly on the main performance. However, if this is the case, then you should at least manage to get a sliding deck so that you can move smoothly from one angle to another without causing any disturbance to the video or any rigid movement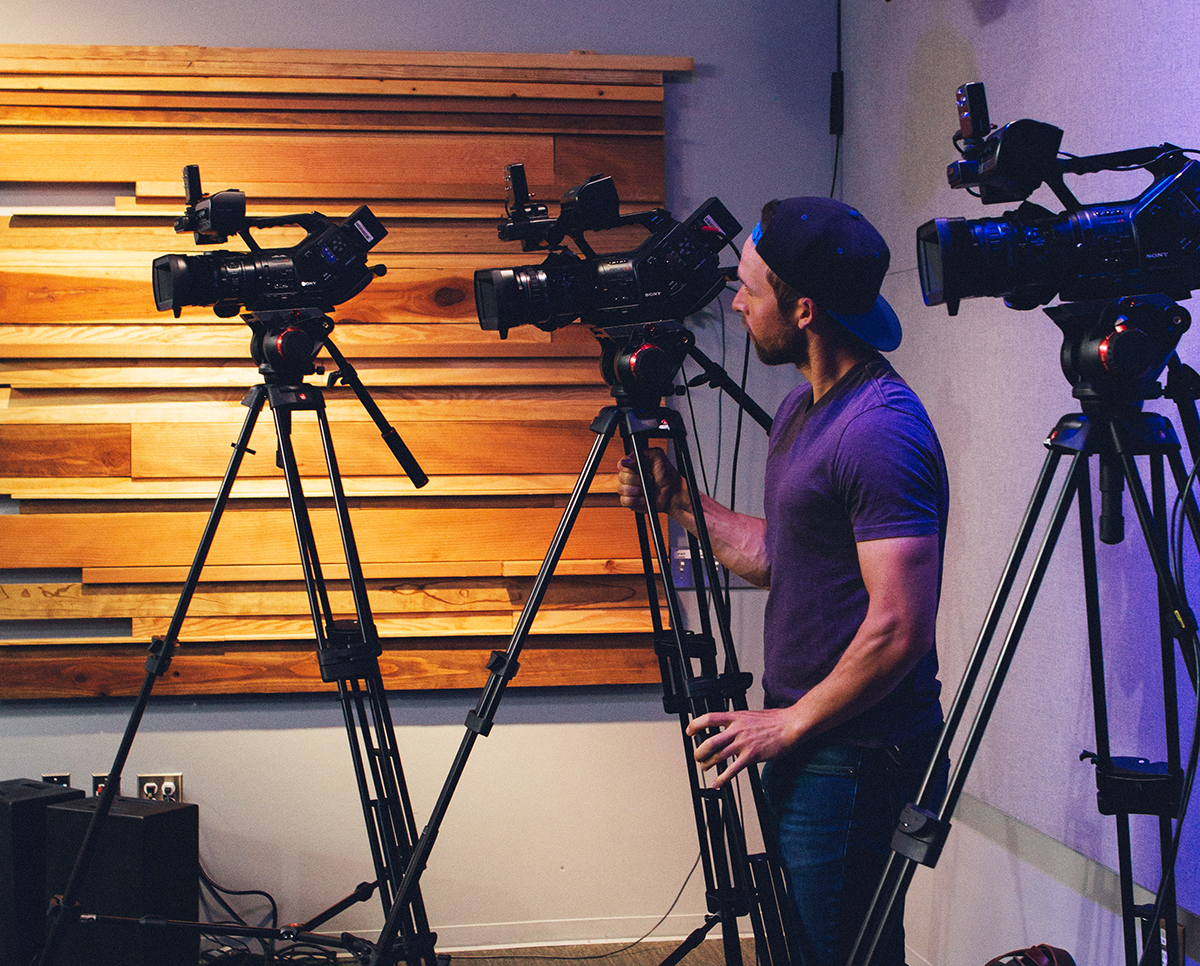 Videography Tips
Shooting documentaries is part technique and part instinct. Depending on the type of documentary you're shooting, you may have to shoot on the fly "following the action" or everything may already be planned out in advance — for example a historical documentary where you're shooting a lot of "talking head" interviews.
Steady Eddie – Keep the camera steady. If possible, use a tripod. Don't constantly zoom in & out or pan right to left. In general, you want to record at least :10 of each shot. Let the action in the frame speak for itself. You will thank yourself once you're back in the editing room
Wide, Medium, Close-up – For every scene or event you're shooting, make sure to get different angles so that you'll have choices in the editing process. For example, if you're videotaping a protest, get the widest angle possible (perhaps on top of a building looking down on the crowd), then get close-ups of the faces in the crowd and then some medium shots of people from the ground level. Again, don't forget the :10 rule for recording each shot.
What's in the background? – When you're shooting an interview or a speech, make sure to notice what's in the background. You can either move the camera to get the best angle, move the subject in front of a good background or create a new background. Ask yourself, does this background "support" this story visually?" Is it a good backdrop for what is being discussed?
Timelapse – time-lapse is one of the most visual and fun ways to capture an event or story. Before heading out for a shoot, think about whether the story could lend itself to a time-lapse shot. Various video cameras these days are equipped with special time-lapse settings. If they're not, just set the camera up on a tripod and let it roll. You can always speed up the footage in editing later
Reasons Why Your Corporate Event Needs a Videographer
If you've got a corporate event coming up, you'll want to capture it with a corporate event video, there's no question about that. Event video coverage is a great way to build brand awareness for your company and get people interested in and excited about what you do
After looking at event videography rates, you might be tempted to try to figure out how to film an event yourself. Videography is like photography, writing and other pursuits, in that everybody can do it, but it takes specialized skill to do it well.
A Professional Corporate Event Video Reflects on Your Company
People who are watching your corporate event video aren't just learning about who your company is and what your company does. They're also learning about your commitment to quality.
A Professional Videographer Stays Out of the Way
A professional videographer knows how to film (by film people might think we are actually using film instead of digital 4k for the event) an event unobtrusively, allowing activities to continue uninterrupted.
A Professional Videographer Knows How to Edit
Videoing your corporate event is about more than just filming, it's knowing how to cut the event together, how to mix the shots and the sound, and add music and any subtle effects or graphics that will make the video really shine without appearing overproduced.
Tips for Finding Your Niche as a Videographer
Ten years ago, I had no idea that freelance graphic design and a strong interest in documenting travel, waves and concerts would ultimately lead to a fun and rewarding video production business. And I'm not flying across the world shooting surf documentaries (maybe next year), but instead, I'm growing a sustainable video business that could eventually take me there.
Don't Rush the Process.
Trust and believe that finding your niche will happen organically.  The saying, "An overnight success takes 10 years," definitely applies here. A passion for creative work led me ultimately to realize that I enjoy being in the field, directing, shooting and producing videos.
Make Opportunities to Build Your Portfolio
Early in your video career you have to take (or even make) opportunities! Experience in the field is priceless and sometimes you have to get it where you can. For me, this meant working with friends for little or no money while I learned the craft and slowly built up funds for better equipment
Embrace Failure.
You will botch jobs. You will miss critical shots. You will lose footage and audio and experience heart-stopping gear catastrophes
Work with Others.
There's no denying the power of collaboration. Just being around and talking with other videographers is invaluable to finding your niche. Through conversations about gear, workflow, camera settings and clients you can learn an incredible amount in a single afternoon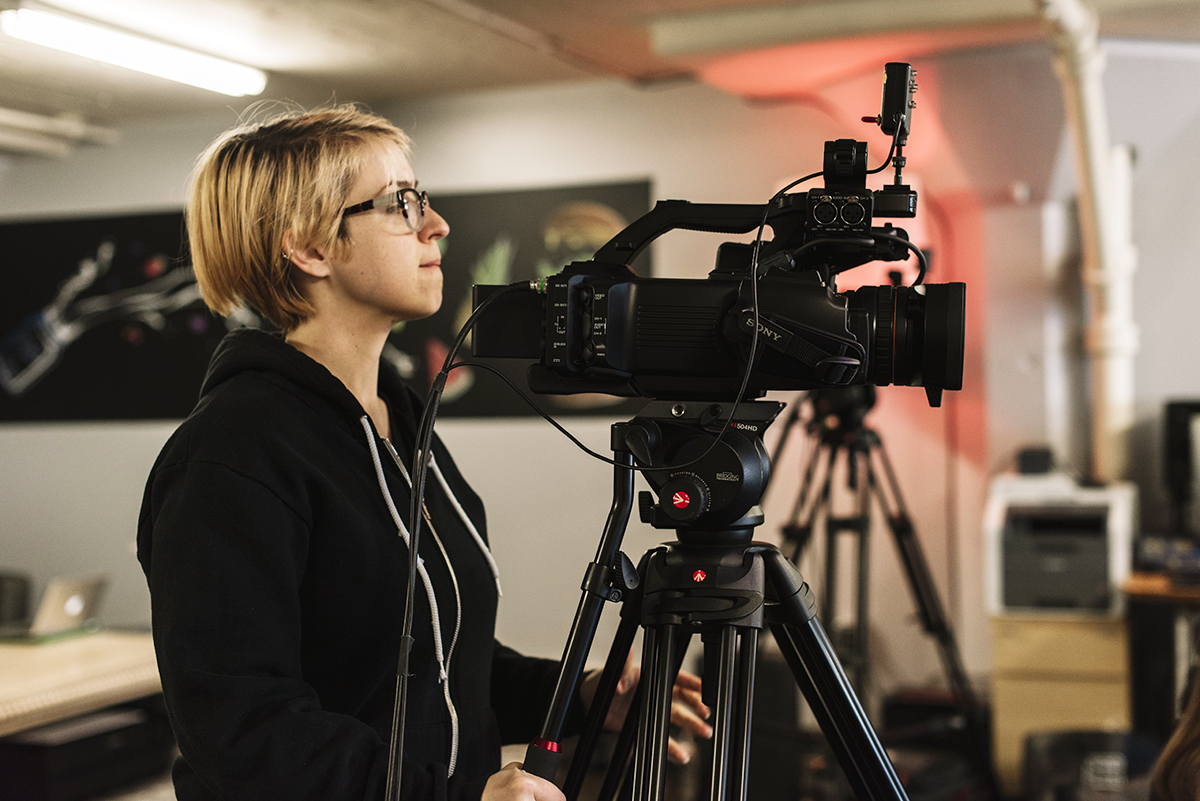 The best Canon cameras for wedding videography – three pros reveal what they use
Weddings are big business, with couples now spending more money than ever on their special day – including, increasingly, hiring a professional wedding videographer to record the day's events, alongside a stills photographer
"We've seen an increase in the number of couples recognising that both creative formats offer something beautifully different to enable them to remember their wedding day," says photographer and videographer Andy Mac. "In our business, we're helping preserve precious memories of a deeply important, emotional moment in people's lives with the people they cherish most around them."
While still photographs record the event in their own unique way, wedding videos offer another dimension, and Andy enjoys shooting them. "I love the storytelling abilities that video allows," he says. "The context of a moment, movement, sound, music, time, tempo – all these factors provide something a little different to what [still] photography provides."
DSLR: Canon EOS 5D Mark IV
British wedding photographer and videographer Andy Mac started out as a stills photographer, shooting commercially before he began specialising in weddings. He provides a luxury wedding stills and video service through his company Andy Mac Photography & Filming, for clients including celebrities and royalty.
Full-frame mirrorless: Canon EOS R
Leipzig-based Canon Ambassadors Julia Blumenthal and Gil Gropengiesser are destination wedding photographers and videographers who like to work in a natural and spontaneous way