Deep Cleaning Your House Easily and Efficiently
The biggest mistake people make is cleaning room by room (this is called "zone cleaning"). It's much too slow! "You can either clean your kitchen in four hours, or clean your entire house top to bottom in four hours. "A lot of people get caught focusing on one area, doing a super job cleaning  the counters—and never get to the stove, let alone the next room. In reality, just wiping things down and moving on is quick and efficient."
HOW TO CLEAN HOUSE FAST!
Start at the Top
No matter what room you're cleaning, clean from the top down so that dirt and dust from higher surfaces falls on lower surfaces that haven't yet been cleaned. Dust ceiling fans, then furniture wiping dirt directly on the floor. Clean all of the floors as your last step to remove the dirt and dust.
Bedrooms-6 minutes per bedroom
Strip linens and remake beds. When making beds rather than hunch over tucking bottom sheets under the mattress use one hand to lift the cornerwhile tucking the sheet with the other.
Clear all clutter, if you're in a hurry gather clutter in a spare basket or bin for later organization and tuck out of sight in a closet.
Wipe down furniture with a dusting spray and microfiber cloth, working top to bottom.
Bathrooms-7 minutes per bathroom
I like to clean all of my bathrooms at once-make a quick trip around all the bathrooms in the house to clear counters and spray counters and tubs with cleaner or white vinegar, allow to sit while you clean toilets and wipe down the outer toilet surface.
Go back and wipe down counters and rinse tub then clean mirrors.
Come back to clean the floors when cleaning the kitchen floor.
Living/Dining Rooms-7 minutes
Clear all clutter.
Starting in one corner of the room and working around dust all surfaces top to bottom. (If you have blinds and/or ceiling fans, dust those first.)
Use an upholstery attachment and vacuum upholstered furniture.
Vacuum floors along with all house carpeting as last cleaning step.
Kitchen-12 minutes
Load all dirty dishes in the dishwasher and fill sink with hot soapy water. If your stove top has removable burner pieces that need to be cleaned, place in water as well.
Clear counters.
Dunk sponge in hot water and squeeze out excess, wipe down cabinets, counters and other surfaces again working top to bottom. Rinse sponge in hot water as you clean-you'll be amazed how much dirt comes off!
Wipe down appliances. (When you have more time consider doing this trick for preventing fingerprints on stainless steel!)
Finish cleaning any stove pieces and replace.
Clean floors last along with all hard flooring surfaces in the house.
Floors-15 minutes whole house
When vacuuming carpeted rooms work your way backwardsout of the room moving quickly and without too much overlap to save time. (I use this vacuum and have for 3 years now, it's the best vacuum I've ever had, amazing at getting pet hair out of carpets, I highly recommend it!)
Vacuum, don't sweep hard floors-use an attachment to get corners where dust and pet hair can accumulate. This helps prevent kicking dust into the air that will quickly settle again and aggravating allergies.
Steam mops or Hardwood Floor Cleaners (this is my favorite) also make cleaning hard surfaces much faster than traditional mops, so I highly recommend investing in one of those to keep your cleaning quick!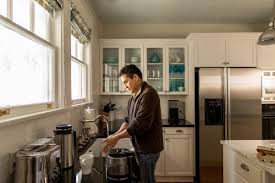 Tips :
If guests are going to spend more time in another area of your home, substitute it for the living area, and focus your time there.
Disposable cleaning wipes make a good quick helper, but you can also use an all-purpose spray and a cleaning cloth.
Once you've finsished your quick cleaning, and your guests arrive, don't apologize for the state of your home. Guests come to see the host/hostess, not the house. Unexpected company, especially, will understand if everything isn't perfect.
Enlist the help of children and/or spouse to make the quick cleanup go even faster. One silly thing my family does is to have "practice" sessions when we aren't expecting anyone, to see if we can beat our best times.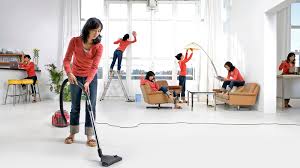 Cleaning Supplies You Will Need
It will make your job simpler if you have quick access to everything you need. It is a good idea to use a storage caddy or a bucket with a handle so you can carry your supplies from room to room.
In your cleaning caddy you should have:
Sponge (with a scrubby side)
Cotton rags (I like cloth diapers or old terrycloth washcloths. Old t shirts make good rags too. If you use old towels or clothing, cut them up so it's easy to tell that they have been retired.)
Microfiber cloths
Paper towels
Bathroom cleaner
Glass cleaner
Furniture polish
Rubber gloves
Floor cleaner and/or polish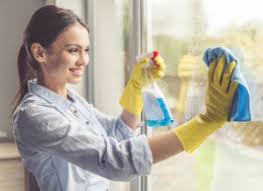 The Best Ways to Make Your House Smell Good All the Time
Every home has a unique scent. Some houses — we hate to say it — smell better than others. While it may be tricky to keep day-to-day odors at bay, there are a number of ways that you can deodorize your space. Sure, some jobs like pet messes, musty mattresses, and overflowing trash bins require some elbow grease and patience. But generally speaking, it's fairly easy to make your house smell good — especially if you follow these tried-and-tested tips from top interior designers.
Clean your garbage disposal.
Refresh carpets and rugs.
Spruce up your trash can.
Simmer herbs and fruit on the stove.
Scatter candles throughout your house.
Bring the outside in.
Freshen up your air vents.
Deodorize with dryer sheets.