What are the benefits of  professional packing services?
Anyone who has ever moved (especially long distance) knows how important proper packing is to the overall success of a move. Most people start out trying to carefully pack their valuable belongings but as the move draws closer most people start taking shortcuts. Packing becomes more haphazard within a couple of days of a move. With most people making money on the sale of their home it makes sense to set some of your moving budget aside to hire professional packers  to perform the packing job.
Professional packing is a skill acquired through training and experience. Like a lot of chores with physical demands, doing something regularly means you eventually do it much better than an amateur who doesn't pack for a move very often. Most people don't move every year and packing is time consuming and hard work. There are several advantages to having professional packers.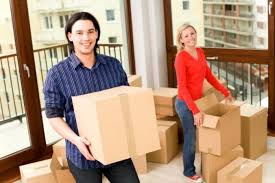 Save Time During Your Move
When moving, you are thinking about many things that must be accomplished to ensure a smooth move. Packing is a stressful, boring and annoying job that not all of us are willing to do. Brown Box Movers can free you of some moving burdens such as acquiring boxes and packing up every room in your house including the kitchen, bathroom and attic.
Packing Expertise
Packing services ensure that all items regardless of their fragility are packed safely and securely. services  packers also have immediate access to high quality packaging materials that you may not even consider when deciding to do the packing or not. Hiring packing services is the most important decision you'll make when moving.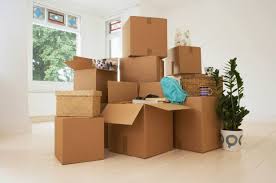 Experience and familiarity with packing materials and procedures
You will have peace-of-mind knowing that your personal effects are carefully protected using our specialised packaging materials secured in sturdy purpose-designed cartons.  highly trained professional packer will arrive at a designated time with all the appropriate packing materials and get the job done efficiently, in a minimum of time. yhey know what problems commonly arise and how to pack and transport effectively to minimise these during your move. Using a professional packer can also reduce the number of boxes used, meaning less boxes to be unpacked upon arrival to your new home and more time for you!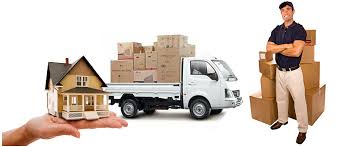 Professional packers will use the right equipment
If you live on a third or fourth-floor packing and moving all those belongings can be a pretty big hassle. Especially if you have some furniture that needs to be disassembled or maybe some appliances. You can find professional packing services that offer this as well. They can disassemble all of your furniture, appliances and pack them for you. And the best thing is that you can hire them to unpack you as well. Professional packers will come to your home prepared – they will have all the equipment needed to pack all of your belongings. And the good side is that once they are done unpacking, you will be able to handle your leftover packing materials. You can do some DIY projects to give them away – the choice is yours.
All of your boxes will be sorted properly
When it comes to moving, it is common that boxes get misplaced. Maybe you labeled some box wrong and it ended up in the garage instead of the bedroom. By hiring professional packers – you are avoiding that. Your belongings will be sorted correctly once they arrive in your new home. The only thing you can consider, you can pack all of your valuable items by yourself and you can keep that box with you during the relocation. The choice is yours!
Heavy Stuff Goes On the Bottom
Packing is an art. There's a process, and a proper order.
Heavy stuff on the bottom, light items on top.
It's exactly like bagging your groceries. You don't want to crush your light items, and the heavy items will help hold the boxes rightside up.
Have a Stack of Newsprint On Hand
Newsprint is great for wrapping around your breakables.
It adds an extra barrier, and when coupled with the right packing materials, it's super handy.
When you get your newsprint, make sure it's easily accessible in your packing zone.
Put Small Items in Small Bags Before You Pack
Every homeowner has some really small items you'd lose if they weren't kept in another larger container. I.e. pencils, paper clips, or screws.
If you have teeny-tiny items to bring with you, group them together and put them in small sealable bags first. By pre-packing them, they'll be easy to find when you're unpacking.