Mold Inspection Basics
WHAT IS MOLD?
Mold is different types of fungi that grow in moist environments. It's often found in bathrooms, basements, kitchens, and anywhere moisture resides for long periods of time.  Unfortunately, leaks or floods are not the most common reason for mold growth in a home. Most often mold growth is caused by improper ventilation based on how the house is built and retained moisture behind the walls and floors of a basement.
These fungi spread by invisible "seeds" called spores, which travel through the air. They then take root wherever they find a humid surface. These spores proliferate quickly and can take hold in places with poor ventilation and high humidity in less than 24 hours.
The problem starts when you inhale these spores. They produce toxic substances known as mycotoxins that can produce an immune response in some individuals and actually extremely toxic themselves. This is why some molds are called "toxic molds".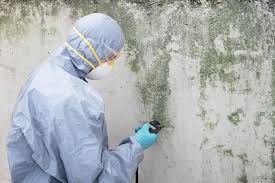 Types of Mold Testing
Here are the different types of mold testing which may be conducted by a mold professional as part of the remediation process.
Air Sampling.Using air sampling, mold experts collect indoor air samples from the home. A control sample is also taken outside of the home.  A comparison is made between the between the indoor and outdoor samples to determine if there are elevated levels of mold spores inside the home that are not naturally present in the outdoor environment.
Lift Tape SamplA piece of tape placed onto any areas to be tested. It is then lifted and placed on a glass micro slide. The tape slide is then sealed and examined by the microbiology laboratory for mold spore presence
Tape Swab Test. This test is used infrequently because it is used to determine which type of mold is present. This test does not typically identify spore count, which is essential to determining if there are elevated levels of mold in a home. Because all mold requires remediation, the mold spore counts are far more important than the actual types of mold.  The tape swab test uses a cotton material swab to wipe the surface to be tested. After touching surfaces, the swab is sent to a lab for examination.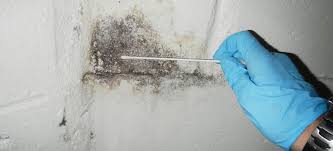 When IS it time to call in a professional mold inspector then?
Ideally before mold has really gotten out of control. Yes, this means when you see mold growing no matter how small the area is. The exception to this could be toilet mold or shower mold as those are typically isolated to those areas and easy to remove before a larger mold problem arises. But other mold growth? Don't chance it. A little visible mold usually means a lot of hidden mold.
When you have that first inkling that something is amiss, make the call to schedule a mold inspection. Beyond that, you may need a mold inspection:
When visible mold is not present, but the smell of mold Here a mold inspection and mold test can reveal whether there is indeed elevated mold, and where it is located.
There have been plumbing leaksor water issues and there is a suspicion that elevated mold may exist in the air and/or behind walls.
Post Mold Removal Clearance Testing to ensure that the previous mold issue has been resolved and mold counts have returned to levels found in normal environments of the same type.
Health Concerns: when someone has a health issue that they cannot pinpoint the cause of and/or mold related illness symptomsare present.
For real estate transactions for the protection of Buyers and Sellers.
Landlord/Tenant disputes as to whether there is a mold problem.
Someone thinks they see or smell mold but are not sure.
Someone is interested in a general Indoor Air Quality test of their environment.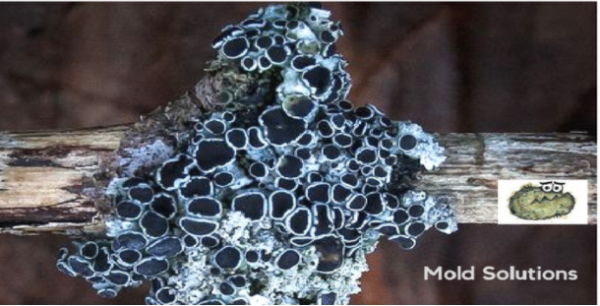 These are the five basic elements that should be included in any mold inspection process:
Site inspection: There should always be a comprehensive visual inspection of the entire home including crawlspaces, attics, HVAC system, and of course, interior spaces. An outside inspection is also necessary.  This will determine whether the landscaping, gravity, or uneven foundation is creating a flow of water into the home.  The roof, gutters, and any exposed windowsills or door frames should also be inspected for water damage.
Incident History: The inspector should be prepared to ask many questions of the homeowner about the home. More specifically, the inspector should ask about any knowledge of leaks, flooding, water damage, pluming issues, storm repairs, etc. This will include information about previous incidents, repairs, and the health condition of occupants.
Detailed Visual Inspection: The inspector will look at each room in great detail. They will look for subtle signs of potential problems as well as generally checking inside cabinets, plumbing chases that are accessible, and appliances that use water. This must be done systematically with adequate controls to determine specific problems.  Lab reports alone are not adequate.  You don't have to understand everything, you just have to ask the right questions to determine the competency of the mold investigator.
Occupant Interview: Some inspectors will have a written questionnaire to be filled out by the occupant and discussed further during the interview. Others systematically ask questions regarding the home and occupant health issues in the context of mold repairs.  They will also ask questions about the occupant's health
Sampling Plan: The inspector will develop a sampling plan to share with you based on their inspection and the information provided. They will explain the suggested mold sampling that should be conducted using a single or a variety of testing methods including mold test plates, swabs or tape samples, vacuum sampling, area wipe sampling, air filter sampling, or spore trapping methodology.  The sampling plan should be able to explain the need for the number of samples and laboratory costs.  This is an area where a homeowner can be "penny smart and pound foolish".  It is important to identify all mold sources and also areas where mold is present in acceptable amounts.  This is critical information that can impact the scope and the ultimate breadth of the remediation.  Additional information can be used to narrow the scope as well and save money.  You can ask the inspector to use ImmunoLytics Swabs and Mold Testing Plates to augment their sampling plan so that more testing can be done to insure no potential source is missed.
Here Are Five Tips To Get Ready For An Inspection From  Mold Testing & Remediation:
Isolate the Area:When you have identified a problem area, you should isolate the area.  Seal the room or area off by covering any doors with plastic.
Seal Off Air Vents: Sealing the vents will reduce air movement which in turn causes spores to become airborne.  Cover both return and supply vents with plastic or painters tape.
Don't Clean It: Once you've identified an area with what appears to be mold, it's important to leave it alone. Cleaning it can cause mold spores to spread through your home, making it harder to identify problem areas once a mold professional arrives.
Avoid Exterior Ventilation: For many who think they've got a mold infestation, throwing open the windows is often their first reaction. However, opening windows will increase air flow which in turn causes spores to become airborne. So keep them closed until the pros arrive.
Finally Leave It ALONE:  Many people think that if they just tear out what is affected quickly they will be better off.  However, you will likely cause a bigger problem than what you began with as you will be disturbing the mold and causing millions of mold spores to become airborne and spread throughout your home.