SIGNS THAT SHOW IT'S TIME TO CONSIDER A KITCHEN REMODEL
The two most used and most valued areas of your home are your kitchen and your bathroom, and keeping these spaces updated is crucial to the enjoyment you'll get from the space. signs that show it's time to think about a kitchen remodel are:
Leaks
If your sink, garbage disposal, or pipes leak, it's high time to seriously consider what a kitchen remodel will do for you. Leaks happen when the plumbing in your kitchen begins falling to the tests of time, and this moisture will quickly lead to mold growth within one of your home's most important areas. Having mold around food and food preparation can be hazardous to your health, but fixed simply with a kitchen remodel.
Your layout is impractical
A kitchen with an impractical layout is a kitchen that won't be used nearly as often as needed. Homeowners with such kitchens often find that cooking and meal prep becomes more of a hassle than its worth, and they opt for going out more often than eating in. The money saved by eating in can pay for the remodel that transforms the kitchen into a functional, working, and happy space.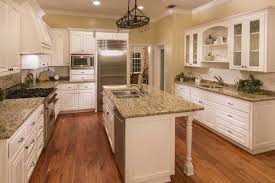 The appliances need replacing.
Because appliances are expensive and a hassle to replace, many homeowners continue to use the appliances they have, even if the work poorly or incorrectly. Waiting for an appliance to break down completely before replacing it may sound like the logical thing to do, but this could be a serious threat to your home! An older gas stove, for instance, could have a gas leak and pose the risk of a fire. A faulty dishwasher could cause flooding and lead to water damage or dangerous mold growth. Aside from the risks, it's best to replace dated items in order to maintain a working and functional kitchen.
It's difficult to host guests.
As food and beverages are the hub of every get-together, the kitchen is referred to as the heart of the home. This means that there is often more than one person in the kitchen at a time. Many older homes have floor plans in which the kitchen is separated from the dining or living room – a big offense against today's trend of open-concept living. One of the most common remodeling requests we get is to open up the kitchen to the main part of the home. Opening the kitchen to the next room allows guests to mingle with the cook without crowding the workspace.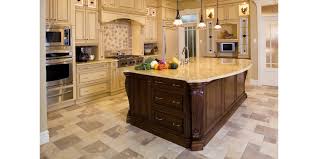 You Need More Space
Your kitchen may have been roomy enough when you first moved into your home. However, your family has grown over the years. These days, you always find yourself short on counter or storage space. If you keep rearranging your shelves, trying to fit everything in, a remodel can make your life easier. Talk to your contractor about adding storage options.
You Want a Change
If your kitchen is stuck in the 90s, upgrading your kitchen is one way to transform that space. If your cabinets are still in excellent condition, though, think about resurfacing them instead of buying new ones. You still get the upgrade you want while keeping your remodeling costs low.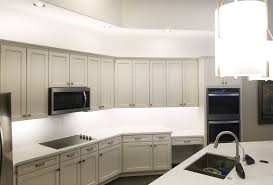 Cabinets
Cabinets can be some of the first kitchen features to show their age. They're used so often that it can't be helped. Their finishes wear down, their hinges get loose, their doors warp, their shelves bow, and their hardwood suffers. Sometimes this can be improved with a paint job, but sometimes cabinets need to be replaced. This can be especially true if the cabinets have gone through grease damage near the stovetop.
Kids
Some older kitchens can be dangerous for young children. Things like sharp wooden corners, low-placed microwaves, drawers that can easily be pulled out of their cupboard, or cabinets that don't have a way to be child-proofed are all hazards. If your kitchen has anything that could be a threat to a child, it's time to remodel.
YOU'RE STAYING IN YOUR HOME
Taking good care of your home is one of the soundest investments you can make, but it is an investment. One of the first things to consider is how long you'll be staying in your home. If you're planning on moving or downsizing in the near future, this will impact the extent of which you remodel. Your design & build expert will be able to go over the details of your budget and specific returns on investment.
SIGNS OF WEAR & TEAR
Your kitchen and bathroom have seen better days. The floors look dingy, the counters are chipping, some of your cabinets or drawers don't even work properly anymore. Maybe your windows are becoming drafty, or you have more serious structural issues. At some point, all homes begin to deteriorate and need some refreshing. Left neglected, these issues will lead to more expensive problems down the road. If you can't look at your home without noticing all the areas that need improvement, that's a sure sign it's time to remodel.